After a long weekend on Tuesday I sat down to work on one of my websites. I logged in and found that there were several updates needed for the website CMS, Yoast 7.6 was one of them.
One of those updates was Yoast 7.5.3 to Yoast 7.6. So of course I dutifully and I should say blindly clicked on the links. I proceeded to update the plug-ins. And then set out to continue working.
After a few minutes I noticed that one of the programs Yoast, which I just updated to the 7.6 was no longer displaying on the sidebar.
Nor was it displaying all of the data below the posts.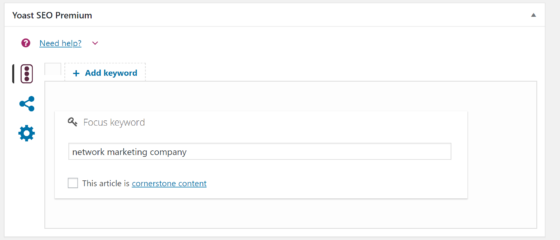 Then to my horror. I discovered that just about all of the URLs were no longer functional with one of the older plug-ins.
The plugin was for URL redirects. The website in question is quite old and many of the links which had a lot of back links to them needed the redirects.
So after the updates screw up, which was a simple rollback in the description size… I had to make a decision, keep the URLs and trash Yoast.
That would mean I would have to go back and now rewrite 5 to 600 page titles and descriptions or re-create hundreds of URL redirects.
So after about 36 hours and redirecting a lot of URLs, thanks Yoast. Now I get to sit back and wait to find out how many of the pages which ranked in the top 10, now no longer rank.
Are we as bloggers getting lazy. Should we take back more control of our websites, dump the plugins and do it manually? Or should we instead of allow plug-ins to do it for us? Yoast 7.6 was a complete disaster for my older website but works fine for new sites.
Give me your feedback what do you think leave a comment below or visit the video and leave a comment there.